Established in 1998, Sichuan Fudi New Energy Co., Ltd has been specialized in production and marketing of fluoroelastomer and other fluorinated rubber materials for more than 20 years.
Our main products are fluoroelastomer base polymer, FKM/FPM precompound, FKM compound, fluorosilicone rubber, vulcanizing agents /curing agents for fluoroelastomer. We offer a full range of fluoroelastomer for various working conditions and applications, such as copolymer, terpolymer, peroxide curable, FEPM, GLT grade, FFKM.
We have formed an R&D team consisting of doctors, masters and senior engineers, and equipped with refined testing instrument and strict quality testing procedures. Covering an area of over 30000 square meters, with annual capacity 800~1000tons of FKM pre-compounds and compounds, our products command a good market both at home and abroad. The marketing share is listed 3rd in China.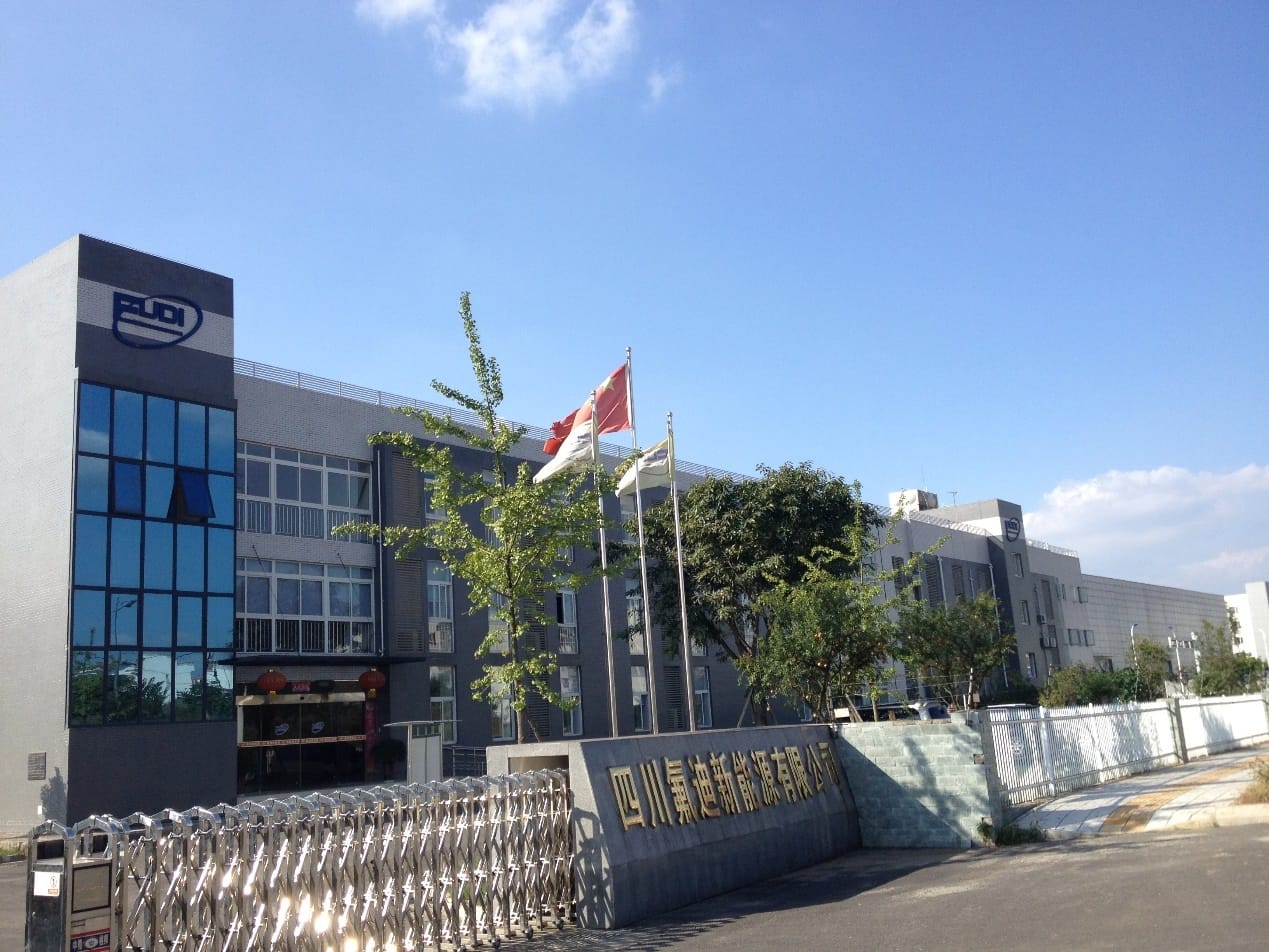 1. Full range of fluoroelastomer
We supply Bisphenol curable, Peroxide curable, copolymer, terpolymer, GLT series, high fluorine content, Aflas FEPM, Perfluoroelastomer FFKM.
2. Experienced technicists
Our compounding team is consisted of technicists working on this field for over 15 years. And the formulation designer is graduated from Polymer Science master degree.
4. OEM & ODM Acceptable
Customized colors and properties are available. Our technicists will adjust the formulation according to customer's requests to make the product more suitable for their applications.
3. Strict Quality Control
3.1 Core Raw Material.
Our fillers such as MgO, Bisphenol AF imported directly from Japan; glue is imported directly from Europe;
3.2 Purchased Products Testing.
All raw materials are tested in our lab before put into mass production.
3.3 Finished Product Testing.
Before delivery every batch of order will be tested, including Rheological curve, Mooney Viscosity, Density, Hardness, Elongation, Tensile strength, Compression Set. And testing report will be sent to customer timely.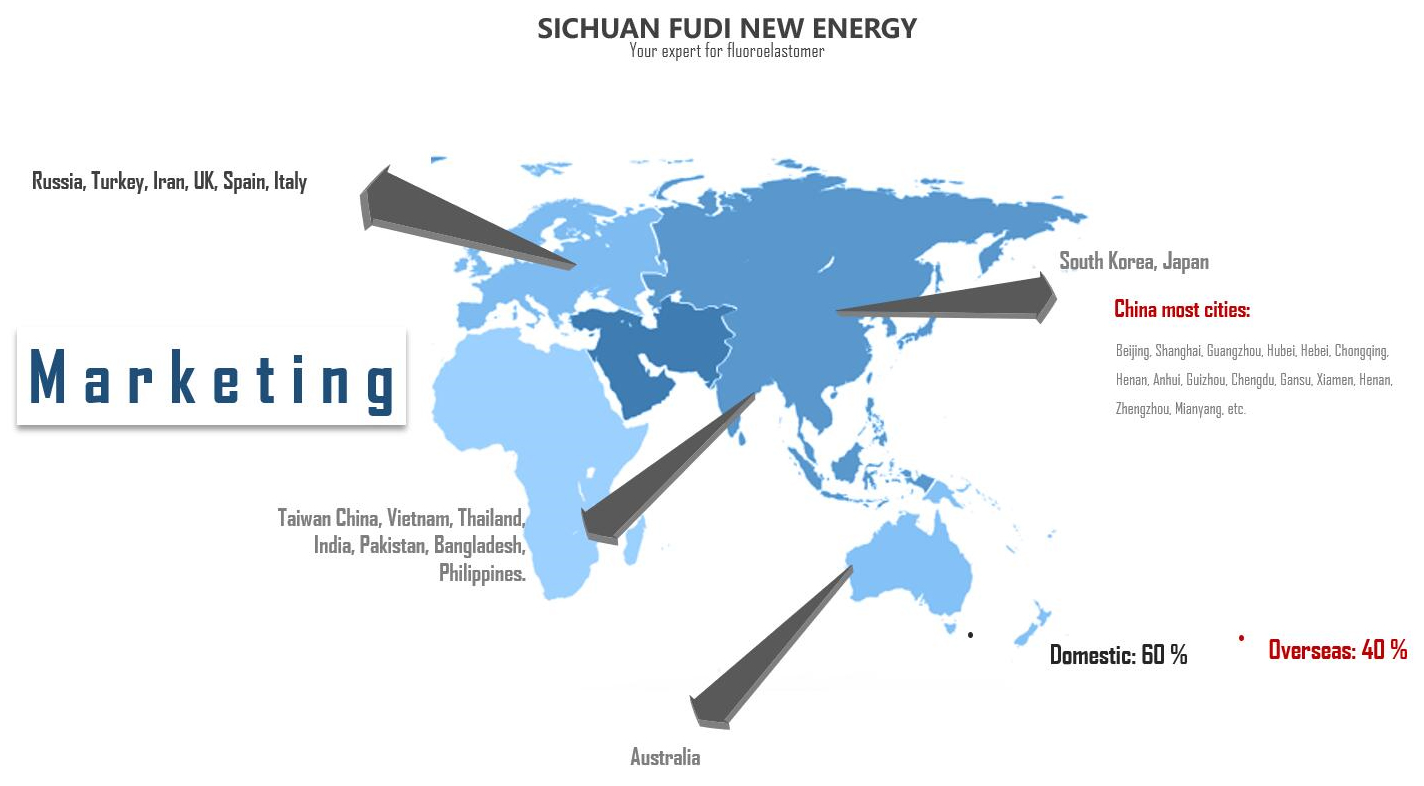 Our fluoroelastomers command a good market both at home and abroad. The marketing share is ranked 3rd in China. And in worldwide, we have regular customers from Poland, UK, Italy, Turkey, Iran, Dubai, South Korea, Japan, Canada, Brazil, Peru, Argentina, Russia, Vietnam, Thailand, India, Philippines, Pakistan, Taiwan China, Australia.
FUDI's factory covers an area of 20000 square meters. We own three modern production lines including two sets of Internal Kneaders, two sets of Internal Mixers, 5 sets of Mixing Roll Millers, 1 set of Batch off Machine.
The testing lab owns Mooney Viscometer, Vulkameter, Tensile Testing Machine, Abrasion Testing Machine.

Reliable partner and mutual benefits